WHAT IS NEXT GEN TV?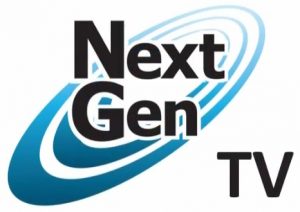 The next generation of broadcast television technology is right around the corner. With Next Gen TV, you can expect stunning pictures, immersive and customizable audio, improved reception and innovative new features to enhance and expand your broadcast viewing experience. Next Gen TV lets local stations better personalize their broadcasts with information and interactive features so you can get the content and features most relevant to you. Also, Next Gen TV can provide improved emergency alert services targeted to your location.
Next Gen TV also supports enhanced mobile reception, so viewers can access unlimited live local and national news, the most popular sports and entertainment programs and children's shows on mobile devices – like your smartphone or tablet – over the air without having to rely on cellular data services. That means you won't run through your data cap, and there's no monthly fee – broadcast TV is free.
Next Gen TV is also based on Internet Protocol (IP), just like online video services, and uses web languages for interactivity, so you can expect more innovation and new services in the future, and opportunities to bring you the best combination of online and broadcast television.
As the Next Gen standard grows in popularity, new televisions will have Next Gen built in. And remember, broadcast TV is free over-the-air, so there are no monthly fees.