Amazon and its big retail rivals power record e-commerce holiday spending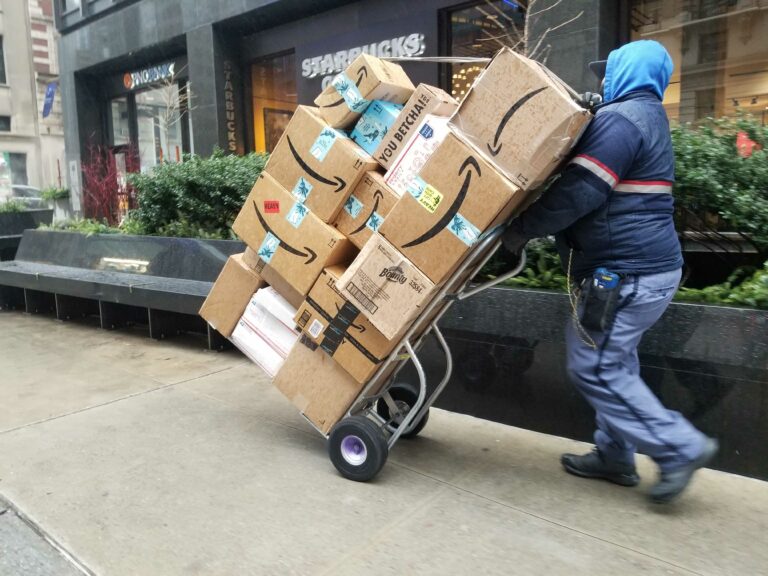 Amazon is claiming record shopping volumes this holiday season as the tech giant and its retail rivals brought e-commerce sales to new heights.
A report from Mastercard noted that e-commerce sales rose 18.8 percent over last year's holiday season to record levels, though the report did not list a dollar figure. E-commerce sales made up 14.6 percent of total retail from Nov. 1 through Christmas Even, helping push total holiday spending up 3.4 percent over the prior year, per Mastercard.
The biggest day of all, according to a report from Customer Growth Partners, was "Super Saturday" on Dec. 21. The report found that Amazon and other big retailers led the way on a day where consumers spent north of $34 billion.
"Paced by the 'Big Four' mega-retailers — Walmart, Amazon, Costco, and Target — Super Saturday was boosted by the best traffic our team has seen in years," Customer Growth Partners President Craig Johnson told CNN. "The spending momentum was so strong that even the long-ailing department stores had their best weekend of the season."
Amazon took a holiday victory lap Thursday, issuing a press release touting speedy delivery times and record sales for third-party sellers on its platform. Comparing immediate results between Amazon and its competitors is a challenge because most big retailers don't say much about the holiday shopping season in the immediate aftermath and choose instead to wait for earnings. However, reports indicated that the increased holiday spending lifted most retailers during the crucial time for the industry.
This was the first holiday shopping season since the tech giant began the shift towards one-day delivery as the core Prime shipping benefits earlier this year. Amazon didn't provide many concrete numbers, noting that "billions of items were ordered worldwide and tens of millions of Amazon Devices were purchased worldwide," according to the press release.
Amazon said the number of items delivered through one-day and same-day shipping quadrupled over last year. And third-party sellers shipped more than 100 million items with one-day delivery.
More than 5 million people signed up for a Prime free trial or began a paid membership in a single week during the holiday season, Amazon said, an indication that the push to one-day delivery is drawing new customers to the fast-shipping program. If all those customers converted to paid memberships Amazon would generate $595 million in revenue, based off the $119 annual fee for Prime, just off those new signups.
Retrieved from: https://www.geekwire.com/2019/amazon-big-retail-rivals-power-record-e-commerce-holiday-spending/