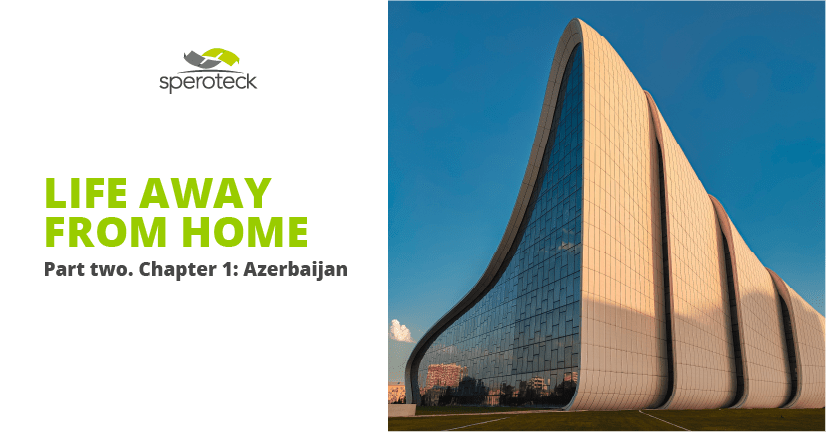 Today, in our column "Special aspects of life, work and daily routine in different countries" we will introduce you to the country of ancient culture and traditions – Azerbaijan.
According to the stories of our colleagues: developer Igor Nabok, who has been living in Baku for 5 years, and tester Daryna Chereshnya, who has been there relatively recently, we will get answers to the following questions: Is this country suitable for you to relocate to?The answer to the question: " Is it worth getting to know the tourist routes of Azerbaijan?" –  Let's spoil it a little right away – Yes, it definitely is!
Ihor Nabok (SFCC Developer), Baku
"Azeris are very friendly people. They are always happy to welcome guests to their home and help them in any way. This is a characteristic feature of Caucasian culture, in which the concepts of hospitality and kindness play an important role.
I have lived in Azerbaijan, in Baku, since 2018. My wife is a citizen of Azerbaijan, an ethnic Ukrainian, although she was born and lived all the time in Baku, she is a real typical "Banderivka".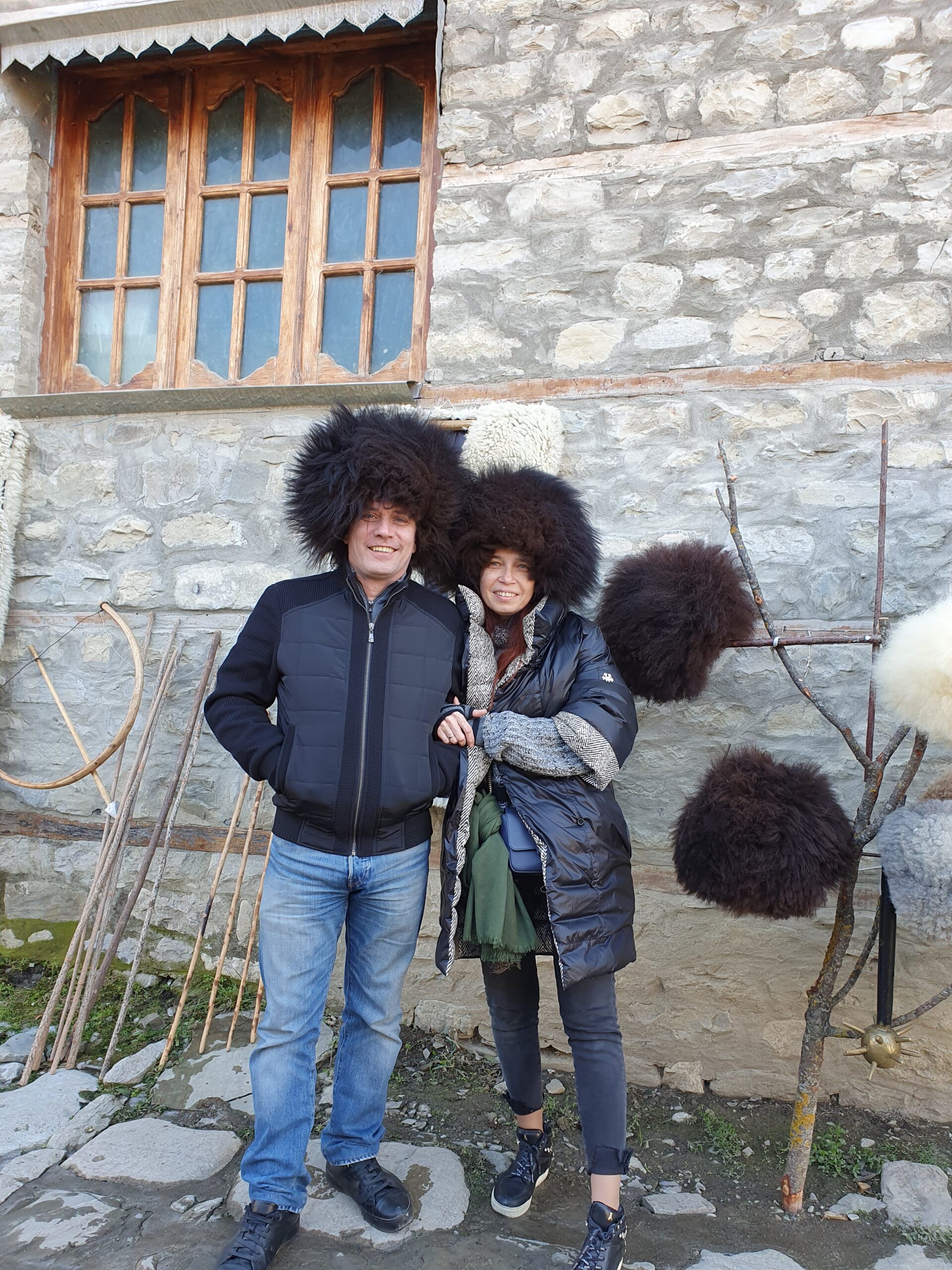 We did not consider the issue of permanent residence in Azerbaijan, although we have a private apartment here, and I have a permanent residence permit, which I can continue even without leaving the country. But we intend to return and move to Ukraine permanently.
People in Azerbaijan communicate in Azerbaijani, which is also the state language. But many people, especially the older generation, know Russian well. Although Russian Azerbaijani is not Russian "Russian". Therefore, when communicating with strangers, I am immediately questioned – am I from Ukraine? Apparently, my "g" works like that. And when I say yes, they immediately tell me that they either lived in Ukraine, or their relatives live there, or they simply know that the capital of Ukraine is Kyiv.
And then you become a brother and get a special attitude. If this person knows at least one word in Ukrainian, he will immediately say it. Basically, this is the word "thank you". And now, in general, many people greet me with the words "Glory to Ukraine!".Azerbaijan is a unique country in terms of nature. This is due to the fact that the country simultaneously contains 8 or 9 climatic zones. So, for instance, the city of Baku is located on the Absheron Peninsula, which is generally a semi-desert.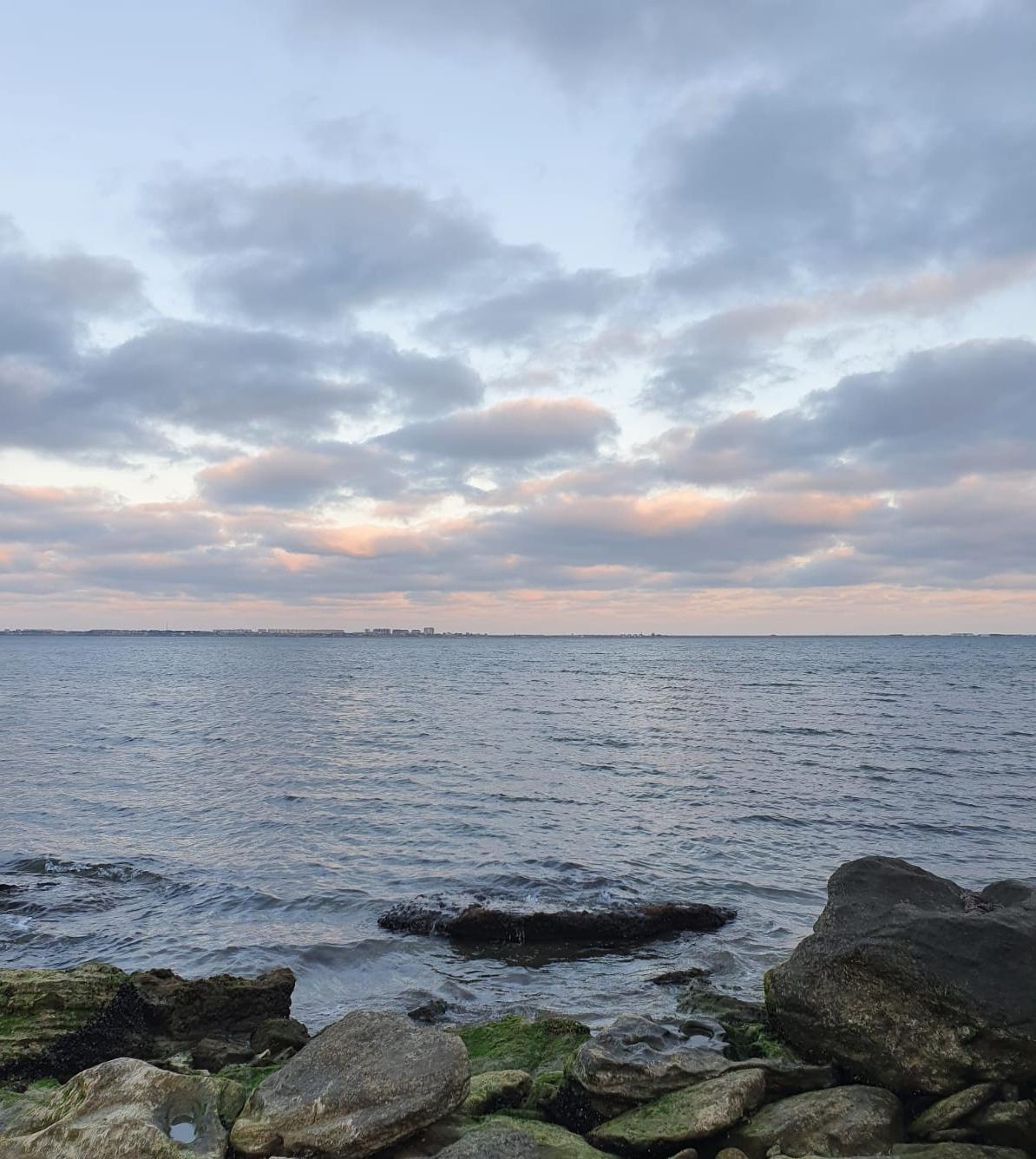 If you move a little to the north, there are lots of forests and mountains there. We went to the mountains 2 years ago. It is an amazing sight. The roads are quite narrow for one car, with a cliff on one side and an abyss on the other. Mountain villages and the culture of the inhabitants are very interesting. Many nationalities with their own language and culture live in Azerbaijan.
Baku is quite a beautiful, clean and modern city, per se. The main places for tourists are probably the Old Town (Ichery-Sheher) and the entire area of the center of Baku. There are many restaurants of local cuisine. Azerbaijanis always prepare large and very tasty dishes for their guests and will offer them everything they've got. In general, Azerbaijanis are always ready to help and welcome guests with great joy.For me, the main advantage of living in Azerbaijan is the climate. In more than 4 years, I saw snow only once, and that was when we were in the mountains. It made me happy. It is very hot in the summer, and the winter, although there is no snow, is very wet, with strong winds. In Baku in general, whether it is summer or winter – there are often strong winds.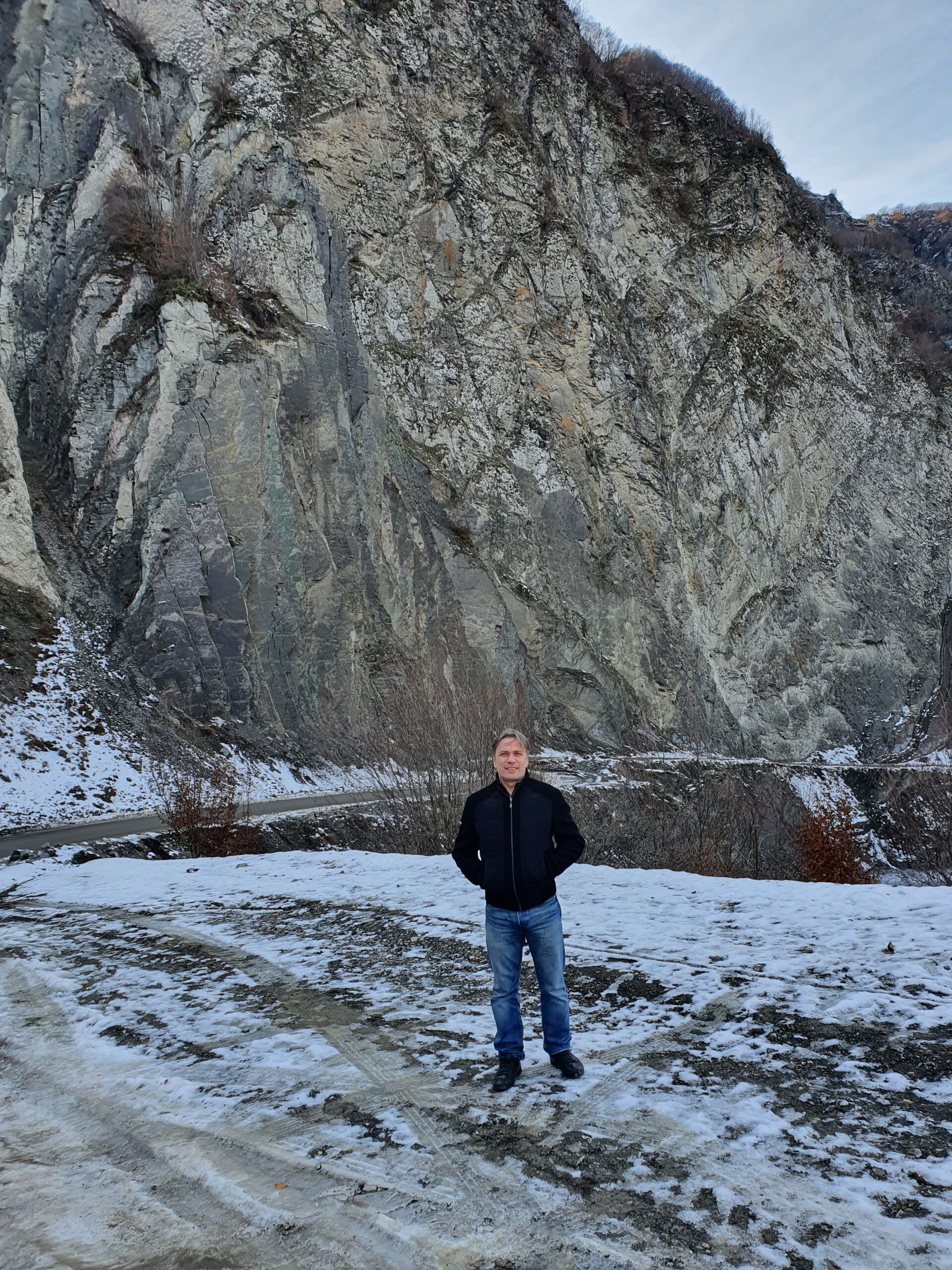 A little about the paperwork. There is a service in Baku called Asan. There you can issue any documents: from a passport or driver's license to the purchase and sale of real estate. There even marriages are arranged with such speed that you don't have time to understand that your marital status has already changed.
It is pretty convenient, you've got everything in one city, there are no queues at all. This is due to the electronic queue. Any registration takes up to half an hour. There is no such analogue in Ukraine, at least I don't know. This could be a very positive experience for Ukraine.
Would I recommend Azerbaijan for relocation? 
I have no answer to this question. I definitely recommend Azerbaijan for tourism. But as for me, for 4 years of my life I remained a tourist, even with housing and a residence permit. At the same time, I do not have any, even the slightest, negative experience of living there and I have great respect for Azerbaijanis, their language and culture. My wife was born and lived in Baku all her life, but as it seems to me, she also feels as a tourist, but not a part of this society. But this is just our feeling. Maybe moving to Azerbaijan can be interesting and useful for someone."
#Speroteck Dream Team