eCommerce Services
We are a talented group of developers and retail experts that work exclusively with Magento® and have completed hundreds of implementations and customizations
Speroteck is the fast and easy way to get the most out of your Magento® online store. Our Magento® certified experts are well-equipped to help you get the job done. We are well-versed in all aspects of design, development and more.
We are a talented group of developers and retail experts that work exclusively with Magento® and have completed hundreds of implementations and customizations.
Let our expert team of Magento® certified developers implement customizations and extensions on your Magento® online store. We will work with you to identify your needs so that you can get the most out of your business. We have many years of experience working with companies like yours across a broad range of products.
Our commitment to our clients is unmatched. Whether you are big or small, we will walk you through every step of the development process to accomplish your goals and help grow your business to its full potential.
Our staff is dedicated to helping you. We will streamline the process so your project will go smoothly and efficiently. We can build a new store, optimize your server, manage bug fixes, perform version upgrades, pass PCI compliance, configure payment gateways, create promotions, and implement other features to make your store easier to use.
Moving your current site to Magento® and learning how to use it has never been easier. Our retail experts can provide one on one training to help accelerate your learning curve. You will learn how to build your catalog, manage orders, setup promotion and configure your online store to optimize shop flow. Our experts will take the time to learn your business to increase back office efficiency.
Ready to make a change? Our dedicated professionals understand how important an eCommerce store is in today's competitive environment. Let us focus on Magento® so you can focus on your business.
We offer Managed Services subscription. We will watch your site 24/7: monitoring all aspects of your Magento® store, including shipping, fulfillment, and inventory. Learn more about Managed Services.
Provide training to get the most out of your Magento store
Migrate your online store to Magento Enterprise, Professional, or Community editions
Configure promotions
Project management. Our trained and experienced Project Managers will be initiating, planning, executing, controlling, and closing the work of a team to achieve goals and meet necessary success criteria
Enhance Magento functionality with extensions, customizations, and integrations
Enhance performance of your Magento installation
Provide support 24X7 through our Customer Support Portal
Managed services. Read more
Bug fixes
Performance reviews
Version upgrades
PCI compliance. We will ensure that your company maintains a secure environment as defined under the requirements of Payment Card Industry Data Security Standard (PCI DSS)
Online Marketing: Search Engine Optimization. We are Google Partners and offer qualified and results-guarantee service. Read more
Summary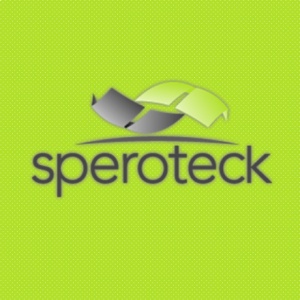 Article Name
ecommerce, Magento Support, Software development
Description
ecommerce, Magento Support, Software development
Author
Publisher Name
Publisher Logo