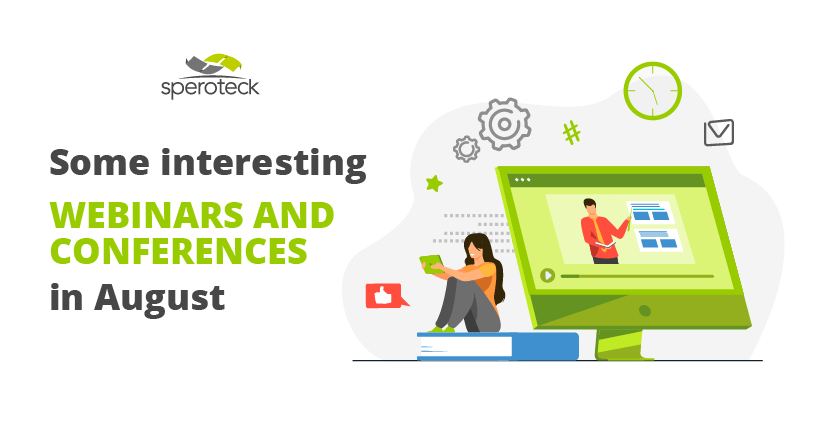 Get ready for an eventful August 2023 with our list of exciting conferences and webinars.
Games Gathering 2023 Kyiv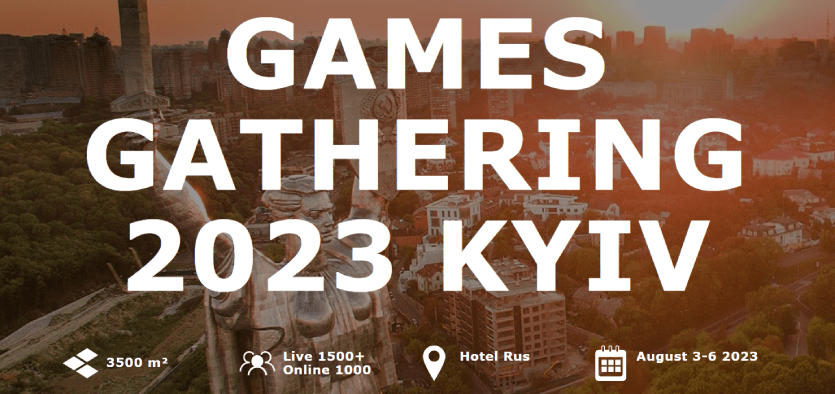 Date: August 03-06
What is it? Games Gathering 2023 Kyiv is the international gamedev conference in Kyiv. This is an opportunity to raise your professional level and meet new business partners — publishers, investors and service providers.
These are lectures where industry professionals will share their own experience and reveal the most interesting professional secrets.
These are free booths for independent developers, an opportunity to demonstrate your product by taking part in the INDIE BLAST showcase and apply to the Indie Blast Awards competition.
These are the leading industry experts, always ready for heart-to-heart communication and new business acquaintances.
These are cool parties where the informal atmosphere leads to productive networking.
SKILup Hour: DevSecOpsCybersecurity Conference "Black Hat USA 2023"

Date: August 05-10
Welcome to Black Hat USA 2023:Now in its 26th year, Black Hat USA returns to the Mandalay Bay Convention Center in Las Vegas with a 6-day program.The event will open with four days of specialized cybersecurity Trainings (August 5-10), with courses for all skill levels.The two-day main conference (August 9-10) will feature more than 100 selected Briefings, dozens of open-source tool demos in Arsenal, a robust Business Hall, networking and social events, and much more.
Сonference Ai4 2023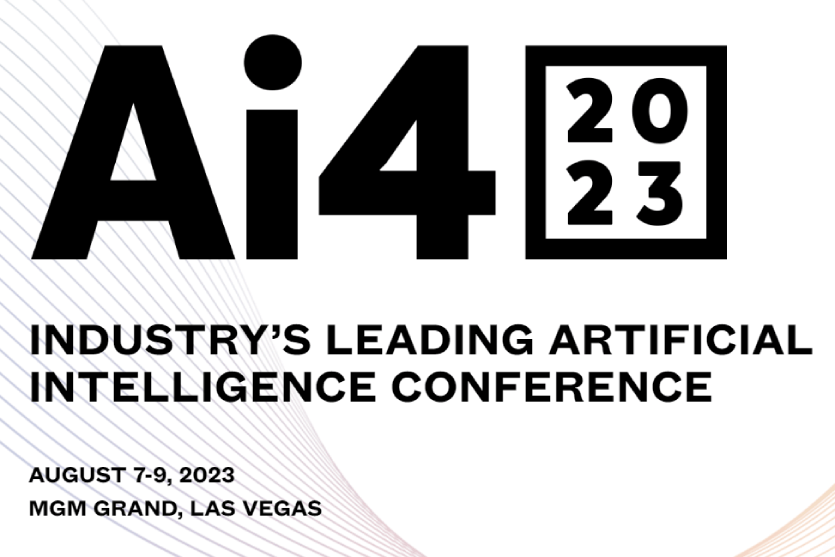 Date: August 07-09
About event:Over two and a half days, Ai4 2023 brings together business leaders and data practitioners to facilitate the responsible adoption of artificial intelligence and machine learning technology. Join us at the industry's most impactful AI event.
Ai4 2023 will welcome 275+ speakers from leading organizations. All of our speakers are actively involved in artificial intelligence and machine learning projects.
Visual Studio Live! Developer Conference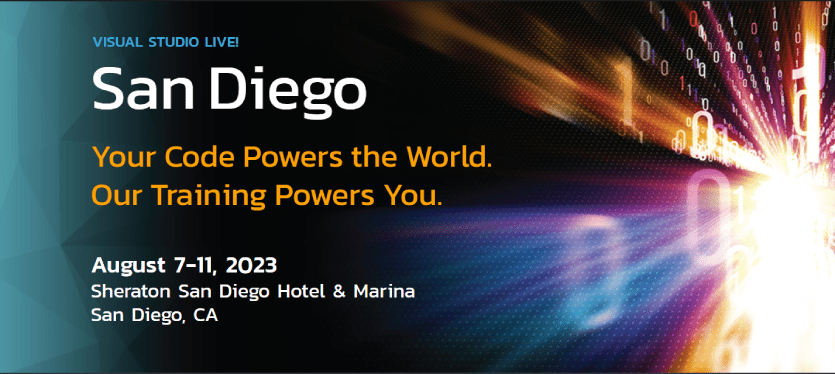 Date: August 07-11
Powerful Training for the Enterprise DeveloperVSLive! Developer Conference has been training developers, software architects, engineers, and designers like you since 1993. As we celebrate our 30th Anniversary, we will bring our unique brand of unbiased, practical developer training back to San Diego, CA. Sharpen your skills in Microsoft Visual Studio 2022, .NET 6 & 7, DevOps, MAUI, JavaScript, TypeScript, Angular, Blazor, modern data processing techniques. Our speakers will answer your questions with practical guidance on native client development, web, database, and so much more.
More information and Registration
World Conference on Computer and Information Technology

Date: August 11-12
Join The Global Conversation on IT at Computer Science Conference
The World Conference on Computer and Information Technology is the ultimate gathering of professionals in the field. With a diverse range of topics and speakers, you'll gain valuable insights and make connections that will propel your career forward. Don't miss out on this opportunity to learn from and network with the best.
PHP fwdays'23 conference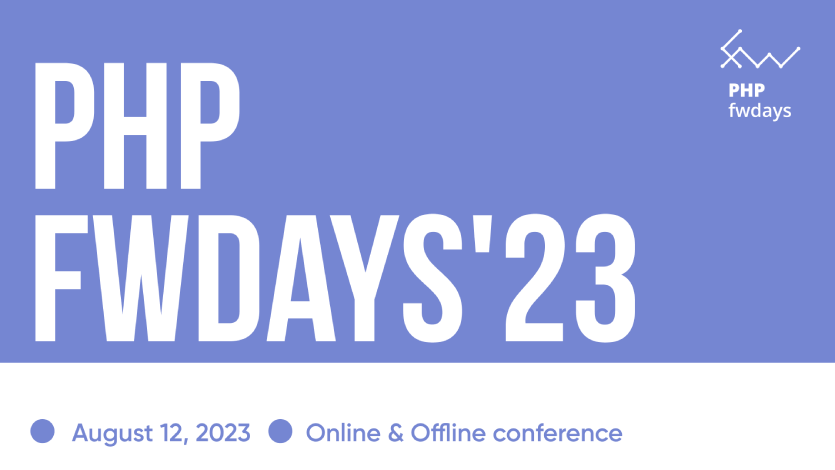 Date: August 12
PHP fwdays'23 — the biggest and the most popular Ukrainian conference for PHP developers.There will be Ukrainian and international experts in the field of PHP, discussions with top specialists, intresting cases.
The main conference day will be held in August 12, in offline (in Kyiv) and online formats.
DeveloperWeek CloudX conference

Date: August 15-16 (San Mateo Events Center), August 22-23 (Live Virtual Online)
DeveloperWeek CloudX is the premiere international cloud computing conference, where 3,500+ cloud engineers & developers, IT managers, entrepreneurs, and innovators will converge to discover this year's newest cloud computing innovations! DeveloperWeek Conferences already attract 2,000 – 4,000 attendees per event, and DeveloperWeek Cloud is part of the world's largest software developer event series!
Find more information.
MobileWeek conference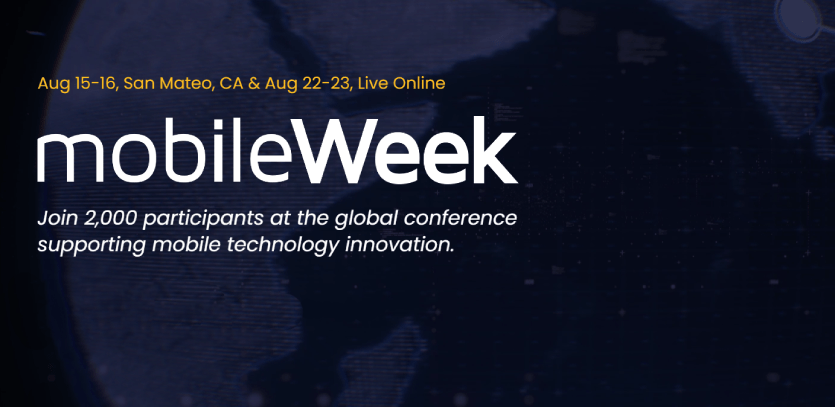 Date: August 15-16 (San Mateo Events Center), August 22-23 (Live Virtual Online)
Join 2,000 mobile application developers, mobile team managers, mobile growth & strategy professionals, and mobile executives at the global virtual conference dedicated to mobile technology innovation. MobileWeek is produced by the DevNetwork team, and our global conferences attract over 20,000 attendees a year.
Come hear the product success stories from tech product professionals at the top global tech companies! Past speakers at our events include executives from Google, Facebook, IBM, Square, Uber, Linkedin, Slack, Microsoft, Atlassian, and 500+ more.
React Rally conference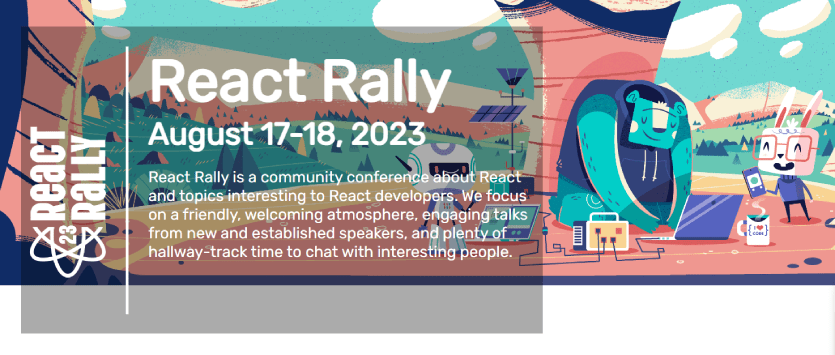 Date: August 17-18
What is React Rally? React Rally is a two day conference designed for developers of all backgrounds, from seasoned professionals to those just starting out. With a single track program, you'll be immersed in a variety of exciting presentations that cover a range of topics, including state management, hooks, accessibility, performance, JavaScript, native applications, career growth, and more.Our inclusive conference is a great place to network, learn, and share experiences with like-minded individuals. Don't miss this chance to take your skills to the next level and join us at React Rally.
More information and Registration
Testμ 2023 conference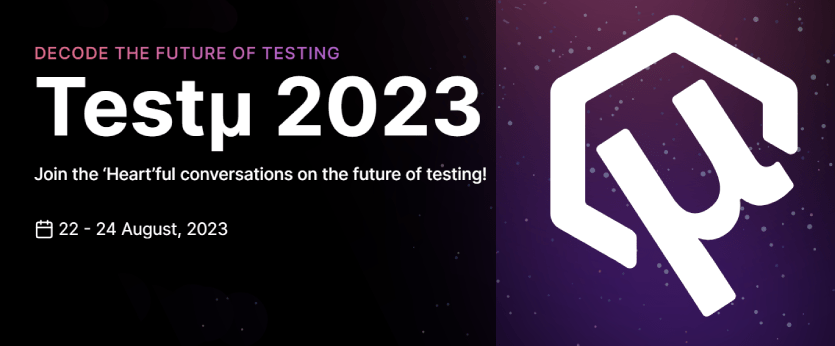 Date: August 22-24
About event:Testμ (TestMu) is an online-only conference that puts 'you' at the centre. It is by the community, for the community! Be it sessions on trends, hands-on learning sessions or talks on building the right culture, we keep 'you' at the centre of it all.
Why Attend Testμ 2023
Global Network – Connect with 10,000+ testers & developers from 100+ countries and discuss new solutions. Huddle with your peers, exchange ideas, and the next big thing might come from there.
Expert Sessions – Learn and upskill from some of the world's best testing & QA minds (Keynote sessions, Fireside chats, Masterclass, Panel discussions, Live Q&As)
Workshops & Tutorials – Catch live demos of the latest tools and technology that are blazing the testing industry. Industry workshops & Tutorials on hot testing topics.
Copenhagen Developers Festival

Date: August 28 – September 01
A Festival for Software DevelopersCopenhagen Developers Festival is a 5-day event for software developers with 2 workshop days, 3 days of conference talks, and 2 unforgettable festival evenings with live music, entertainment and much more.