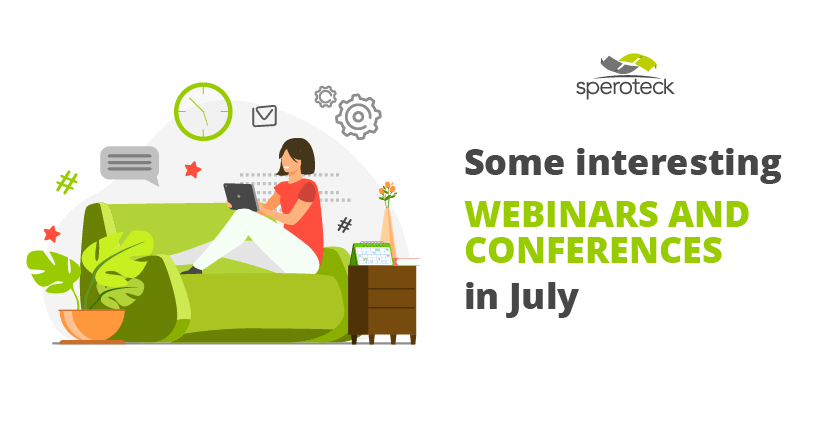 We have compiled a list of exciting conferences and webinars that will take place in July 2023. Mark on your calendars and get ready to expand your knowledge!
Internet 2.0 Conference

Date: July 10 – 12
Place: Las Vegas, USA
One of 2023's premier tech events, the Internet 2.0 Conference's mission is to stimulate dialogue, fuel collaborations, and ignite tech-based innovations by bringing top tech gurus; IT services providers, C-level executives, entrepreneurs, and investors under one roof.
The three-day summit will have expert-driven debates, panels, and keynotes to shed light on groundbreaking technology trends, the latest cybersecurity tools to fight fraud and crypto scams, developments in artificial intelligence, machine learning, 3D printing, and robotics, to name a few. It will also review and touch upon the impact new technologies can have on businesses and their potential to power the future of humankind.
Find more information.
GROW NYC 2023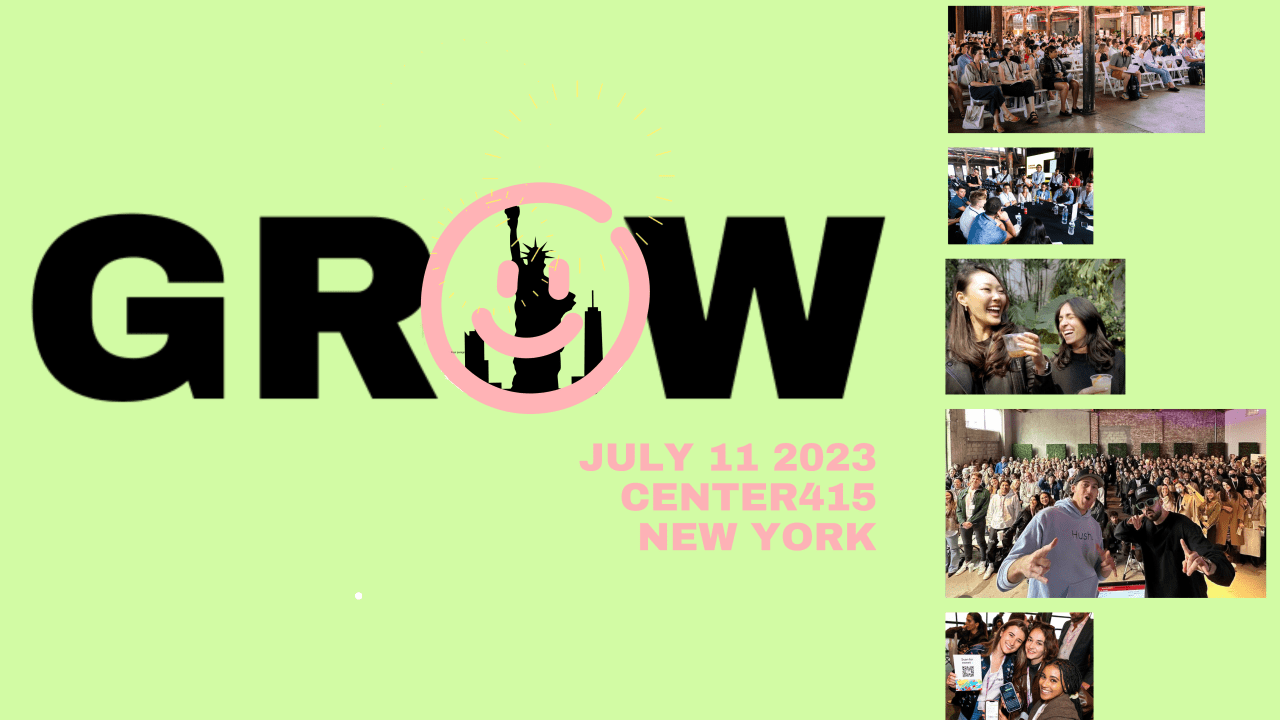 Date: July 11
About this event:
We're the fastest-growing community of online retail brands, technology providers, investors and agencies in the world. We exist to guide you through this new era of eCommerce.
Don't like conferences? Great! Ours hit differently. We promise a day of human connection, real conversation and relevant lessons.
Join like-minded people for an informal day of meetups, hangouts, food trucks, DJ sets, parties and happy hours.
AI IN QA AND TESTING 2023
Date: July 11
This summit is all about the nitty-gritty details of AI in testing. We're talking about testing AI systems, identifying biases in AI-powered testing, using AI to level up continuous integration and delivery, and automating tests with the power of AI. Plus, we'll dive into the future of software testing with AI and what it means for us all.
Expert speakers will be dropping some serious knowledge bombs on how AI can enhance the quality of testing processes, predict software quality with machine learning, and even improve traditional testing roles and responsibilities. You won't wanna miss it!
MCR DevCon 2023
Date: July 11-12
Join us at MCR DevCon, Manchester's first-ever tech conference created exclusively for founders, senior executives, and ambitious individuals aiming for C-suite leadership positions.
MCR DevCon revolves around three fundamental themes that aim to explore the essential qualities of a genuine tech leader:
Our Innovation theme covers topics such as preparing your business for investment and utilising technology to facilitate sustainable growth.
Our Leadership theme provides insights on transitioning into and maintaining senior and C-Suite leader positions, covering topics such as strategic decision-making
Our Excellence theme delves into emerging trends, ensuring that your business stays ahead and remains competitive in the ever-evolving tech landscape.
By attending, you'll acquire a comprehensive range of knowledge that you can directly apply to your business.
REFACTOR: DX 2023

Date: July 12-13
The conference dedicated to enhancing the developer experience!Join us for an immersive, two-day event where industry-leading software developers, product creators, and service providers come together to explore, innovate, and revolutionize the world of developer tools.
Webinar: "Who's afraid to deploy 5 minutes before weekend"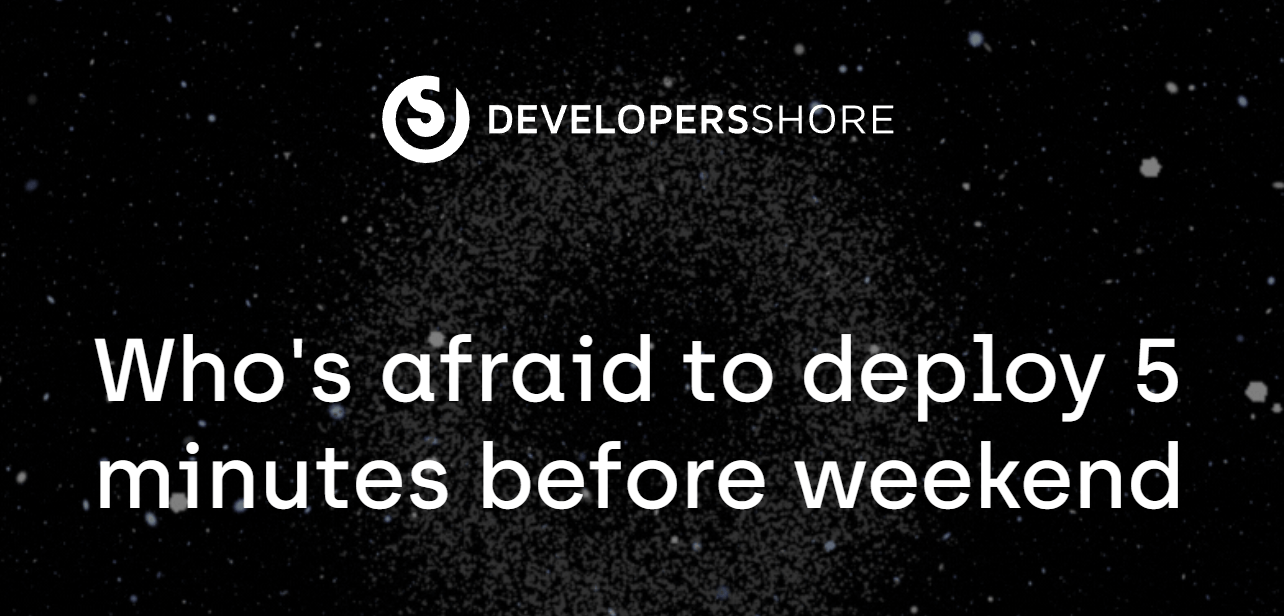 Date: July 27
Developers Shore are announcing a webinar — "Who's afraid to deploy 5 minutes before weekend" with Eli Sorotzkin / Software Engineer, Quality at eBay.
In this webinar, Eli will talk about the main pain-points that stops developers and QA alike from deploying their code at will.What should be done in order to overcome these valid obstacles, from "shift left" to a mindset overhaul. He will show how it is done in a few companies this was already implemented, what are the benefits of this approach and what are the risks.
WeAreDevelopers World Congress 2023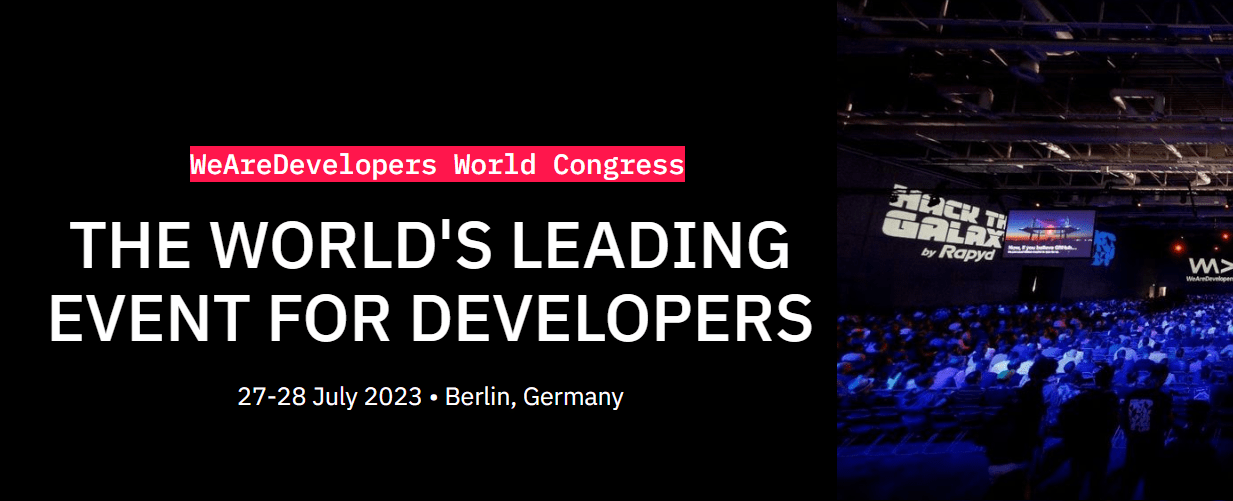 Date: July 27-28
WHY ATTEND?WeAreDevelopers World Congress is considered by many as the world's flagship event for developers. It is not just another developer conference – it is a totally different and astonishing experience with focus on the people, on developers, on you.
The event brings together brilliant speakers with an amazing community to exchange ideas, share knowledge, drive insightful conversations, facilitate networking and last but not least – have fun.